Meet Katie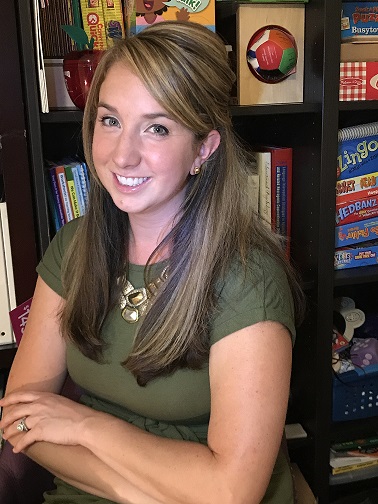 Katie Remer, M.A. CCC-SLP is a Florida state licensed speech-language pathologist. Katie holds her Certificate of Clinical Competence (CCC) from the American Speech-Language Hearing Association (ASHA). She is a member of the American Academy of Private Practice in Speech Pathology and Audiology (AAPPSPA).
Katie is originally from Long Island, NY. Katie received her Bachelor's Degree in English Literature and Creative Writing from The College of the Holy Cross in Worcester, MA and went on to get her Master of Arts Degree in Speech Language Pathology from Hofstra University in Hempstead, NY. Katie worked for several years in New Orleans, LA providing services to public and charter schools during the recovery efforts after Hurricane Katrina. She then went on to work in the greater Washington, D.C. area. During that time Katie worked for Montgomery County Public Schools, one of the most consistenly high-ranked public school systems in the country, as a school based SLP. Katie delivered in-service training to school staff, served as part of an IEP team, developed innovative ways to incorporate social skills into the school day and effectively collaborated with other professionals to maximize student progress.
While in Washington D.C., Katie also worked with a private practice in Bethesda, MD where she collaborated and co-treated with top SLPs, OTs and PTs in the area. She also has experience collaborating with pediatric psychologists, social workers and BCBAs to align therapy to incorporate carry over from other goal areas. Katie has clinical expertise in working with children with autism spectrum disorders, augmentative communication, expressive language delays, language based learning disabilities, apraxia of speech, pragmatic language disorders (social skills), stuttering, feeding difficulties, sensory processing disorders, learning disabilities, auditory processing difficulties, articulation impairments, multiple disabilities, voice disorders and other health impairments.
Katie and her family currently live in South Tampa where Katie started Communication Connects, a pediatric speech and language therapy private practice focusing on treating the whole child and maximizing success across multiple settings. Katie is excited to be a part of the Tampa Bay speech pathology community!